You and your family are on your way to enjoy an afternoon of hiking in the Rockies, when suddenly you can't remember if your locked your front door.  Sound familiar?  If you lived in a gated community you could enjoy the peace of mind without the worries of those little inconveniences.
Many families have chosen the safety and convenience of living in gated communities throughout the Denver area.  If you are relocating from another city or just moving up from your existing home, consider the amenities of a planned, gated community.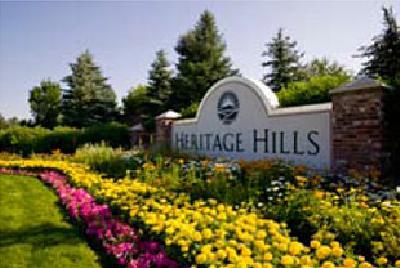 From within the City of Denver Colorado, to surrounding suburbs like Lone Tree, Highlands Ranch, Centennial and Parker, each area has neighborhoods that can offer you this privacy and peace of mind.   Some areas have luxury homes starting in the $700,000's and up to the million dollar mansions, and other areas feature condos and town homes, even patio homes all starting in the low $100,000's.  Something for everyone.  
Why limit yourself to just your gated community?  Living in Colorado gives you time to enjoy the outdoors and all of the cultural and sports available in the Denver area.  Take in a play, go to a major league ballgame, fish in a mountain stream, or just kick a soccer ball with the kids at the park. 
If you would like more information on communities with gates, or real estate in general feel free to contact me or give me a call.  If you would like to see virtually all of the homes listed for sale, you can browse the MLS through my website at no cost or obligation.  Then let me know how I can help you find the home of your dreams.
Incoming search terms:
gated communities
gated community
CITY OF DENVER DOUG JONES